About Farmers
Insurance Hawaii
News Release
December 25, 2018
Congratulations to Zachary Morita and Niu Valley Middle School for being awarded a $100,000 educational grant from the Farmers Insurance Thank America's Teachers.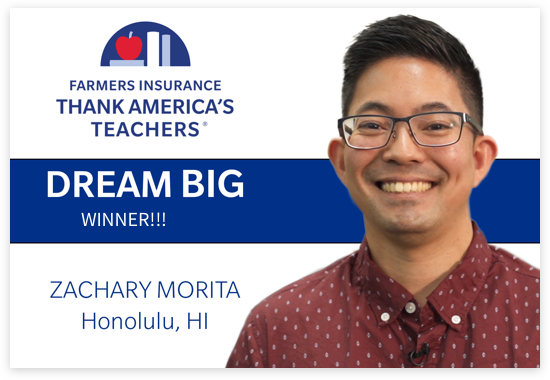 2018 Farmers Dream Big Challenge Finalist - Zachary Morita
It's official-Farmers had the honor of awarding over $1 million this year again. Check out our final list of all $2,500 grantees and $100,000 Dream Big Teacher Challenge grantees.
Need more info?
Farmers Insurance - Media Relations